Are you ready
to share your


Brilliant idea

life changing course

soul purpose

high impact business


online?
Complete our online quiz to see!
Most creators & entrepreneurs stumble when it comes to putting their great ideas online.
The reason why is simple and has nothing to do with value of your idea.
You are good at what YOU do.
Being a
web developer
designer
copywriter
strategist
marketer
tech expert
is NOT what you do
A quick google search will have you sign up to a dozen newsletters, five free webinars you never watch and piecing all the information together will leave your head spinning. The biggest problem when you don't know how all the tech & the online world works is that you are unable to discern what is valuable and what is a waste of time.
This is where most people get OVERWHELMED!
That is why we created Get Started to help you navigate these challenges with guidance, support and ease.
Get Started is a 12-week guided work group to learn the essentials of sharing your ideas online, setting up your digital assets, launching your first course and getting paid for it!
With over 15+ years of combined experience in tailoring digital solutions, crafting marketing strategy, launching courses, managing projects and problem-solving tech we've got your back on this one. This hands-on course will take you on a journey to get your ideas out there without the overwhelm. 
Get Started is a clear and comprehensive path that
anyone

can follow to launch an online course. 
We have distilled the essential but time-tested steps that actually work.
This guided 12-week course simplifies all the difficult decisions so you don't have to waste time and can focus on sharing what you do best.
Liezl is a professional yoga teacher, trainer & certified coach with a love for figuring out all things tech. It started in 2015 when she opened her own yoga studio and realised that having the right online resources can really save you time & effort, allowing you to focus on things you would rather be doing instead. Since closing her studio she has sold out numerous online and in-person trainings & retreats using the infrastructure she has built for her business. She gets excited about helping other entrepreneurs figure out how to streamline their business online and enjoy the creative journey that comes with it.
Theo is passionate about creating real solutions for businesses with a focus on the digital space. He co-founded Smartmove Web Development cc in 2013 and has been running it since. Starting with a two person team, the business has grown to 11 full time team members that take care of Namibian clients like Radiowave, First National Bank, Luminare's Direct, Ongos Valley, Joe's Beerhouse and Fisher, Quarmby & Pfeiffer Attorneys. Together with the Smartmove team, he focuses on deploying fully-serviced, effective and profitable digital marketing campaigns for businesses in various industries.
Karin is a vibrant mother of a little boy who keeps her on her toes. She works at Smartmove Web Development as the Project Team Leader and Client consultant, collaborating and making a difference. She excels at team sports, as she has a true zest for people and connecting with others. Of course, this led her down the path of Social Media Management, where connecting with others is the name of the game. She now hypes up a team of 10 colleagues to smash goals and bring the highest quality of work to the forefront for their clientele. She connects deeply with clients' goals and loves to discuss ideas and opportunities. Making a difference is her chief priority. She is authentically expansive and cannot wait to meet you!
Do you have a


website?

lead generator?

payment solution?

defined audience?

launch strategy?
It is a challenge to keep track of everything needed to launch your course successfully. To help avoid any last minute surprises, this comprehensive checklist will show you where you are. It will help you anticipate potential gaps so you can better prepare to get started!
At the end of this course you will have the following in place:
So will I need to do all of this myself?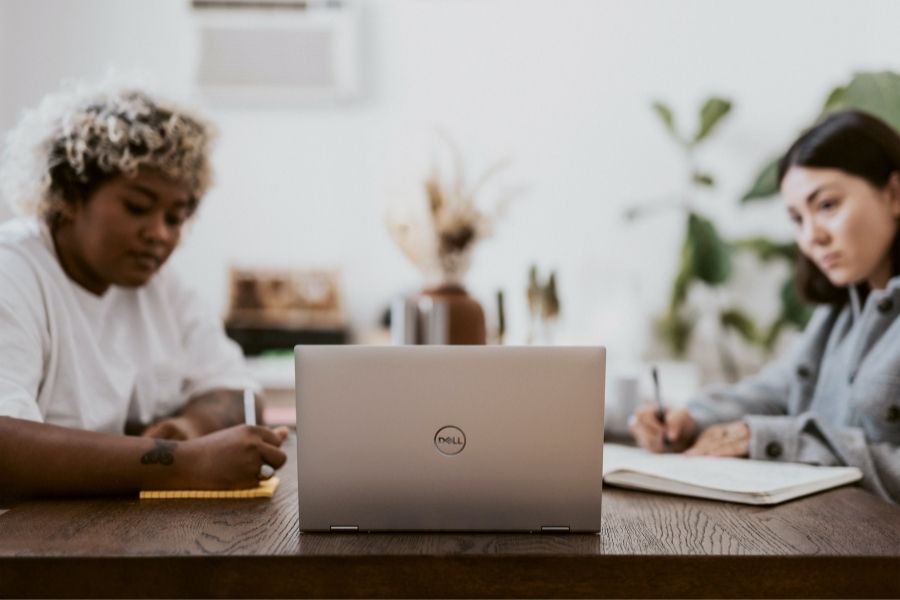 Any new business or idea requires some investment to get going. That said you don't have to spend all you have on a premium done-for-you digital marketing setup. 
Your ideal clients simply need to connect with YOU. That is where the true value lies. 
Get Started will help you understand how authentic online connection works. We'll show you the basic skills needed to create engaging connections, how to manage your time & resources and make an impact through what you share with your community.
This course will guide you through every part of the process so you feel able to do it yourself or outsource it with clarity  & confidence.
More importantly, learning the foundations of how all online businesses work will also help you to dream bigger about what is possible!
Get Started is a 12-week guided work group to learn the essentials of how to share your ideas online, set up your digital assets, launch your first course and get paid for it!
* Custom domain up to value of USD 20
** Email setup & support included with option to continue with paid package after 3 months.
All sessions will be live calls. If you cannot attend live, you will be able to get the recording & all other materials in the members area. 
Weeks 1 – 8 is structured and will consist of a weekly masterclass and workbook to help you get everything ready and in place. 
Weeks 9 – 12 are guided group work sessions. The content of these will be determined based on group need. These will give you the opportunity to finalize, refine and review the big picture as you get ready to launch! We'll have weekly group check-ins to cover anything that needs more time or depth. This part of the course is more flexible and participant directed.
Bonus Workshops – These sessions will allow for more in-depth exploration on some topics like creating video content and email automations. Dates will be provided on the course and be additional to the weekly meet up.
Early Bird
8 Modules with weekly live group calls

2 One-on-One calls with any of our instructors
Regular
Only Valid after 30 July, before then you get Early Bird!

8 Modules with weekly live group calls

2 One-on-One calls with any of our instructors
Payment Plan 3x
1st payment to be made by 30 August

8 Modules with weekly live group calls

2 One-on-One calls with any of our instructors
Payment Plan 5x
1st payment to be made by 30 August

8 Modules with weekly live group calls

2 One-on-One calls with any of our instructors
Have another question we didn't answer?
So what are you waiting for?